About Us
---
Dear Owner!
Thank you for visiting our website.
We opened our office in the summer of 1999, in the old town of Balatonfüred. Since then, we have been carrying out continuous improvement in order to ensure high-quality veterinary services for dogs, cats and exotic animals.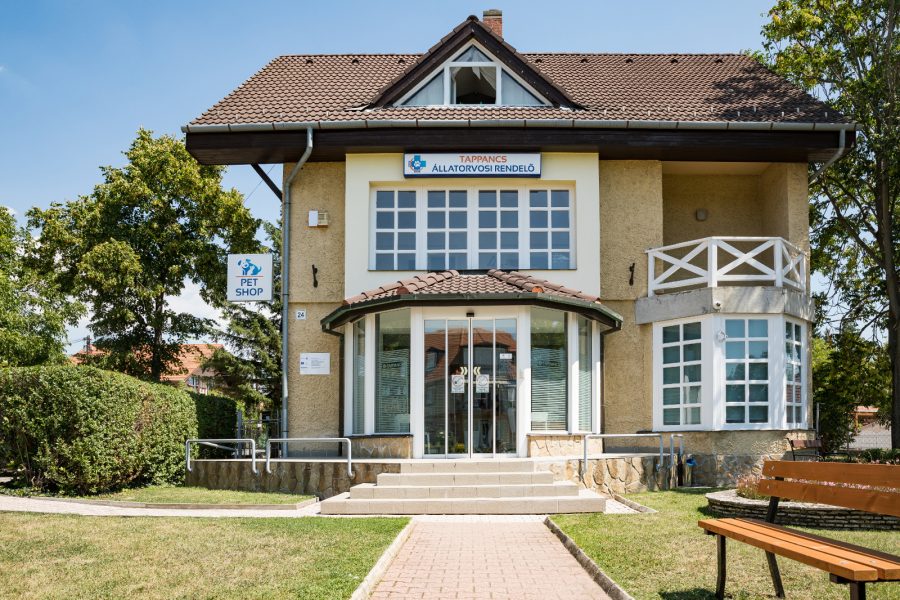 We find it important to receive our patients' owners in a friendly atmosphere and to provide them with a large scale of veterinary services, in order to make as exact diagnoses as possible and to create a comfortable environment for them. We put a strong emphasis on early illness recognition, that is why we have created different diagnostic packages.
Besides our daily illness preventive/patient curing activities, we have been participating in the 11th-semester-training of veterinarian undergraduates of the University of Veterinary Medicine of Budapest since 2013.
We do everything in order to serve and cure the ones visiting us, bearing in mind the rules of our profession to the greatest extent in a way that causes the least possible inconvenience. We hope that our aim is achieved in the majority of cases.
The Tappancs Veterinary Office Team